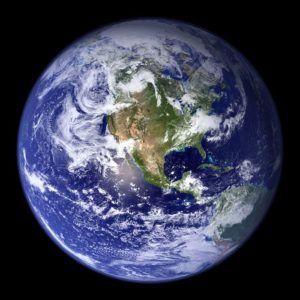 "Now to Him who is able to do immeasurably more than all we ask or imagine, according to His power that is at work within us, to Him be glory in the church and in Christ Jesus throughout all generations, for ever and ever! Amen."   Ephesians 3:20
Imagination is an amazing, wonderful thing.  I am not an artist, but am married to one.  My wife notices things in photos or everyday life that I might miss – certain lighting or shadows, colors, designs.  I am fascinated by people who have imaginative genius and can create paintings, photos, sculptures, drawings, movies, music and more from what they "see" or "hear" in their minds.  Walt Disney is one such example.  My own artistic ability lies in music.  I play keyboard and guitar and love to create as I play.
I stand in awe of the One who gave mankind talent, gifts and ability to imagine and create – God.  We are made in His image.  Our Heavenly Father has the greatest imagination.  He thought about how He would make the earth and everything in it, the heavens, plant and animal life and the birds of the air.  By His creative power He chose not to make everything the same.  It is known that no two people have the same pattern to the print of their fingers.  There are a variety of plants and many different kinds of animals, birds, insects.  Through space travel and the use of powerful telescopes, mankind now has the ability to see deeply into space.  The colors and designs of what we now can see are beautiful beyond description.  The handiwork of our Creator's imagination is all around us, everywhere and found especially in ourselves – the culmination of God's creative power.  God saved the best for last – the creation of you and me.
This beautiful verse of scripture gives me hope.  Imagine!  When the weight of the world seems to be too heavy for us to bear on our own, God, in Christ, gives us strength to face problems, that appear to be like obstacles too great for us to ever overcome.  God is our Father.  Ask Him for the desires of your heart.  It is alright to ask.  He is listening.  The word "immeasurably" means just that – There are no limitations to what our Heavenly Father, Our Great God, can do!  So ask!  Ask that He bless your marriage – then watch what He will do.  Ask that He use you for His purposes on the earth, then experience a deep joy like you've never known before.  Ask that He bless your children, your friends, your church, your country.  Notice that God does far more than we can even imagine or ask, according to "His power."  Imagine, if we can, that kind of power!  I can't.  But I like to think about it.  When I do, I find myself standing in awe of my God and his amazing creative power and of His imagination.  Then I realize nothing is impossible.  I feel like I will almost explode with joy when I read in His word and think that God's amazing, awesome power, the power that is able to "do immeasurably more than all we ask," – "IS AT WORK WITHIN US!"  When we believe in God and have faith in Him and His son Jesus Christ, He gives us power.  Power to move mountains, (obstacles), in our lives.  Power to walk on water, when we think we are going to drown in our sorrows and problems.  Power to live.  And when our days are completed here, in this world, and we enter into the next one, the eternal kingdom of God where we will live with Him forever – imagine, the unimaginable!